Ready5G uses Peplink routers in Cat 6, CAT 12, CAT 18, Cat 20, and the new 5G modules. Peplink provides high performance routers and a robust software application for configuration and controlling devices remotely. Peplink also offers Speed Fusion which combines multiple cellular providers with one robust data connection for failover, bandwidth bonding, and Wan smoothing. This is important for companies that rely on 100% uptime. Peplink is approved to be used on Verizon, Tmobile, and AT&T's networks.
Choose from Our Award-Winning Routers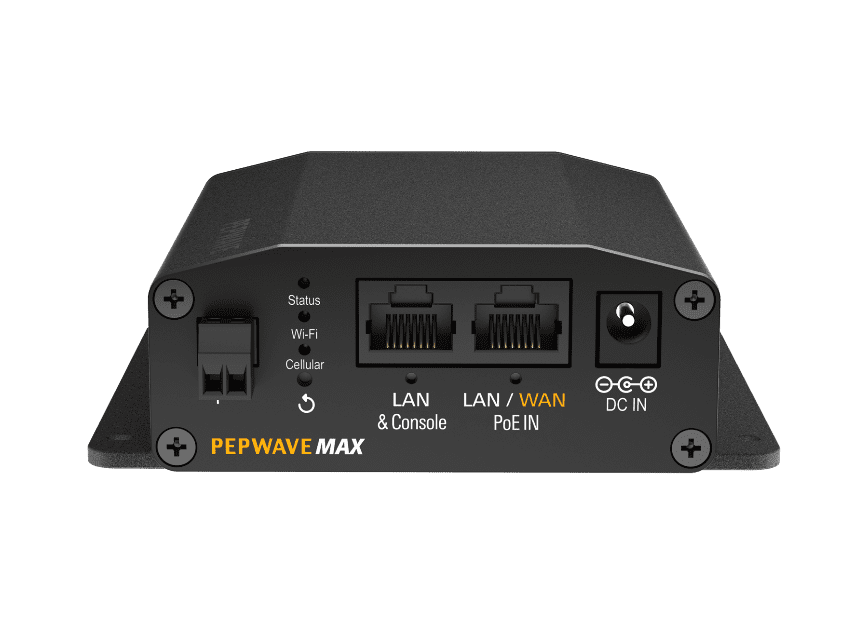 BR1 Mini LTE-A
This is our entry level workhorse Category 6 router which supports two cellular bands simultaneously. Best for Individual or small offices, mobile kiosks, food trucks, and construction jobsites with 5 or fewer individuals. Data download speeds of 30-50mbps can be achieved through this router. It's a really fantastic router for the price!
More info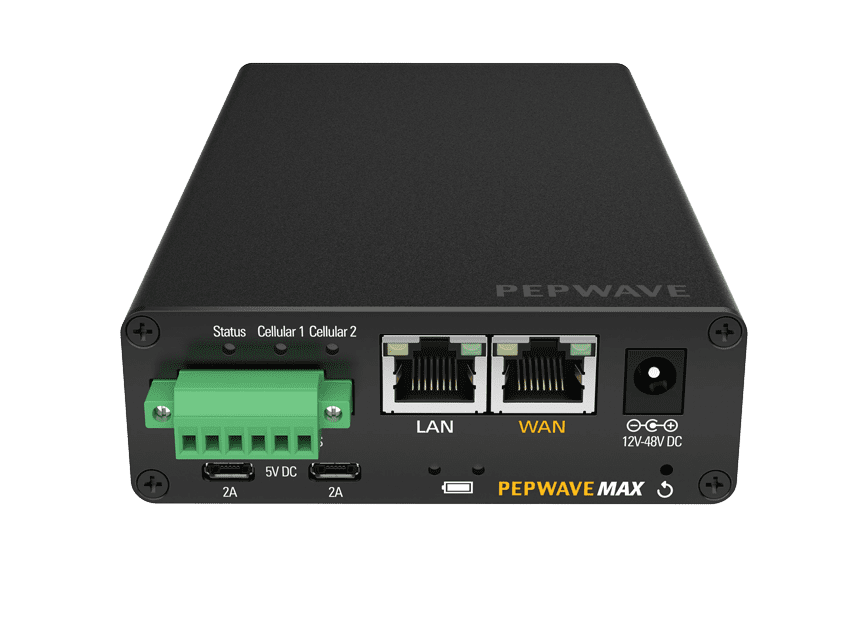 Max Transit Pro
This is our higher end router which includes two cellular radios and four sim cards. This router can do bandwidth bonding, load balancing, and failover using two carriers dual sim cards simultaneously to produce a more robust data connection. Can achieve higher throughput with data speeds in the 50-100+mbps range. Also makes for a great wireless internet backup/failover for a larger company.
More info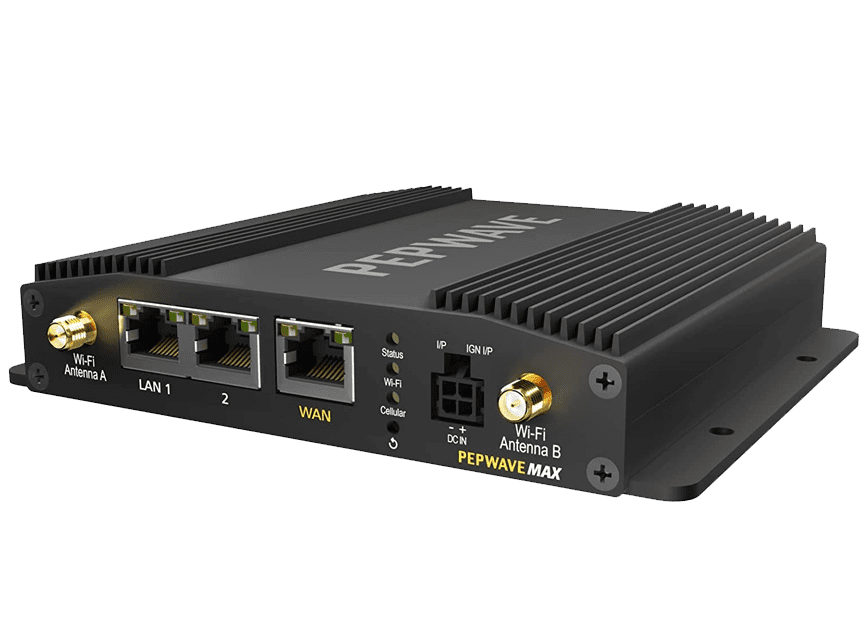 Max BR1 Pro 5G
This is a robust 5G capable router available that supports all the LTE cellular bands and 5G bands. We recommend this router where 5G bands are available and optimal throughput is required. This router is capable of achieving gigabit speeds when 5G UWB (ultrawide broadband) bands are available. Is also WIFI 6 capable for a broader range and less interference when multiple users are connected.
More info
What Our Clients Have to Say
Our projects were conveniently handled with the wireless router service that Darren provides. The setup time is very fast, usually same day, and our office usually has very tight deadlines and minimal setup time. If you're looking for fast setup that Cox or CenturyLink can't match, Darren's 5G service has serviced our projects well and his customer service is unparalleled
Chris Vera
Darren and Ready 5G team have been great! Fast service and very attentive. Using their routers on our client's project sites have been very convenient and helpful!
Chris Smith
We have been utilizing Ready5G's data services for the past two years. We are running jobsites all over the country and we really like the convenience of having a wireless service in place that we can get setup in a few days without having to contact ISP's and do site surveys and wait for installation. Ready5G can drop ship routers to our projects and we are up and running within a few minutes with a great internet connection. And when our projects end, we can take the routers to our next job. Much easier than trying to chase down cable and pay construction costs.
Zach Dison